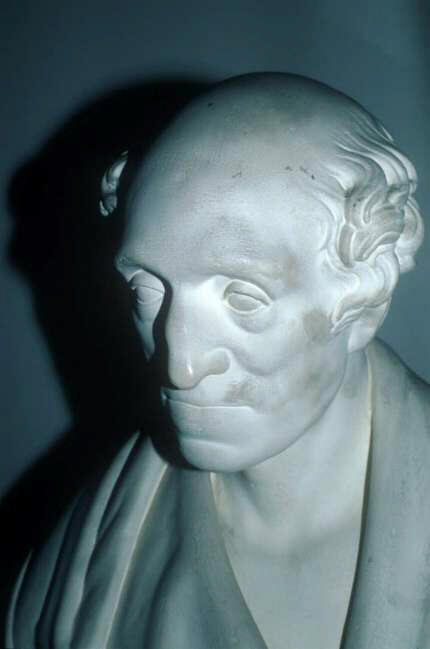 Dr Alexander John Scott(1768 - 1840) was Secretary to Admiral Lord Nelson on H.M.S. Victory at the Battle of Trafalgar. He was also the Vicar of Southminster, Essex. This site contains biographical notes and a directory listing the locations of various archives of relevant material relating to his life.
I am particularly interested in maintaining and up-dating this site and should be pleased to receive e-mail at r.nieuwbes@zonnewijzer.co.uk.

The illustration, at the head of this page, is of a bust that is in the library of St John's College, Cambridge. An identical bust is in the National Maritime Museum at Greenwich. The later was donated by Scott's great grandson, Col.W. Mackenzie Smith. D.S.O. in 1951. It is 28 inches high, of plaster,and the sculptor is described as 'unknown' Their reference is DNB xvii 948 Tr 21.
---